4.8 star rating
4.8
34 Reviews
Benjamin S.
5 star rating
Awesome quality
Review by Benjamin S. on 30 Aug 2019
Installed on 2019 Optima S. The machining and quality of the kit is excellent, 5/8" hose is supplied for the outlet to air intake and both 3/8" and 5/8" hose nipples are included. I left the stock hose attached to the pcv valve: this hose is 3/8 on PC valve side and 5/8 on the air intake end so I installed the 5/8 nipple fitting into the inlet for the catch can. I also installed the 5/8 nipple on the outlet as the intake manifold receives 5/8. The included clamps are good quality and the correct size. Recommend getting the bracket that's vehicle specific as I did not purchase upfront and thought a home depot homemade bracket would do, but my metal skills ain't all that and the bracket I made looked rough. The optional bracket makes the whole assembly look factory. Would definitely purchase again and looking forward to saving my intake valves a ton of junk build up, especially on my brand new ride!
Great product, love the design.
Review by Jim J. on 5 Aug 2019
Great product, love the design. Fast shipping as well, thanks again guys.
The product is fairly simple
Review by Bernard M. on 11 Jul 2019
The product is fairly simple to install. I used a foam beer can holder as an insulator to help keep the can cooler, to help with the oil condensation. Four stars because I had to buy the correct size hose for my Sorento - it did not come with the package.
so far it looks really
Review by Roberto C. on 17 May 2019
so far it looks really good im my car 2015 Kia Optima LX.
i will give more thoughts about it when i see results.
Good product, but you need extras...
Review by Chance C. on 21 Apr 2019
Easy to install product. I put it on my 2018 Kia Optima SX-L. It works well, and keeps my oil cleaner. The oil change guys were amazed my oil is not more dirty. I informed them it was due to this product. Unscrewing the bottom can be a challenge, but it is worth the benefits of keeping the junk out of my engine. I have the performance chip installed, but even without it, I would still utilize this item. I did have to buy an aftermarket hose to fit this with the smaller fittings being used, but it us still worth buying in my opinion.
Bought my second one as
Review by Michael F. on 22 Mar 2019
Bought my second one as one is needed for the breather port and the other will be connected to the pcv valve. They are not cheap but the quality is high and as I am planning to keep my car for a long time the investment is worth it as I have a forced induction direct injection motor. The Hyundai technician said he had to replace the supplied hose with a different one (I have read many reviews across many different sites complaining about the supplied hose so I was not shocked) but now that it is installed I trust it will help keep my carbon build up low. Wish I would have learned about the direct injection issue earlier but better late than never. A must have for your forced induction direct injection engine!
Awesome product. Hoses are not
Review by Devin S. on 21 Mar 2019
Awesome product. Hoses are not a good fit as they are to big. All in all very nice product.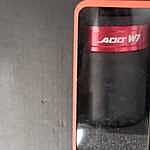 Easy install, included hose was
Review by William B. on 22 Feb 2019
Easy install, included hose was too big so, had to purchase smaller hose
Good catch can that's simple
Review by Donnell W. on 18 Jan 2019
Good catch can that's simple to install in less than 30 mins
Great quality
Review by Chailey B. on 17 Jan 2019
Great quality
Q: Any Idea when the Mounting Bracket is going to be developed for the 2016-2018 Optimas?
A: Hey John,

It is in development now. We do not have an ETA at this time.

Thanks,

K5 Optima Store