5 star rating
5.0
26 Reviews
Installed on 2017 Santa Fe
Review by Ryan on 13 Aug 2019
Very high quality built Intercooler! Very impressed after receiving. Sadly I waited a couple of months trying to decide how to go about installing. Ended up taking to a performance shop I'd worked with in the past to install for me—come to find out if it was not an easy fit and as the gentleman who also installed on his Santa Fe said, it does take modification to fit. More than the average customer can perform. Largest issue was how close the Intercooler sat next to the condenser. The mounting points had to be modified to avoid touching the condenser and causing a/c issues in the future.

Performance wise, I'm extremely happy with what I've perceived as an increase in power. Obviously, not a huge game at 11hp, but this will be very valuable with a tune. Also, I wanted to avoid any potential heat soak as the summers seem to be getting hotter. One thing I noticed is a bit better sound of the turbo when it's under load. I don't have any dyno numbers as the shop I took it to didn't know if the AWD was 50/50 or something else which they said they'd need to know.
Jonathon T.
5 star rating
One of my top favorite
Review by Jonathon T. on 8 May 2019
One of my top favorite upgrades. Install was not to bad it was helpful to have someone help shimmy the new inter cooler in. Then once it's in the rest goes pretty fast.
Jonathan H.
5 star rating
Amazing Product! Item was installed
Review by Jonathan H. on 10 Oct 2018
Amazing Product! Item was installed on a 2014 Santa Fe Sport 2.0T. Fitment was a bit tight and modifications were need to fit. But nothing that David could have foreseen. Will post an updated version with what modification to the body. Other than that! Boost comes on strong w/o any lag and can do back to back pulls! Amazing! David is the Man! Thank you for being straight up and Real!
Noticeable difference
Review by Jeff P. on 20 Jul 2018
I installed this at the same time as TB spacer and the V3.3 catch can. Previously had installed the Injen CAI. Here is very little lag now and the car will now spin the tires a bit during the shift to second. The intercooler was not a bad install. Doing it alone, I chose not to screw around trying to fit it into place and instead popped the headlights out, removed a few bolts from the top and front, maybe 8 total, and dropped the IC into place within seconds. Seemed to be a much faster method then what I was watching online. Overall, very satisfied.
Definitely worth it
Review by James W. on 17 Jun 2018
This is the first part I have ever installed on a car. It did not seem like it would go in until I loosened the top radiator mount bar thing haha. One bolt behind the headlight and 2 on top gives you lots of extra play to get this intercooler in. Definitely feel a difference in power, but I also installed the Injen intake at the same time. All in all, I would recommend this product, just be patient and have a few cold ones handy.
Great product well built,Great service
Review by George R. on 16 Apr 2018
Great product well built,Great service from David like always he really cares about his customers doing install Tuesday so I will give another review once installed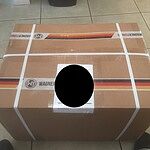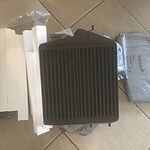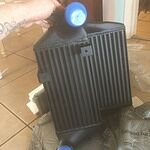 Awesome upgrade, installed by myself
Review by Kevin V. on 26 Mar 2018
Awesome upgrade, installed by myself in about an hour. Couldn't be more pleased.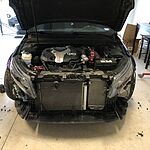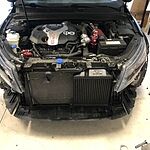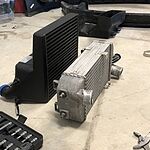 Kia Optima Intercooler Upgrade -
Review by Brian P. on 15 Mar 2018
Kia Optima Intercooler Upgrade - Wagner Is a wonderful upgrade for my 2015 Kia Optima. David was very informative, great guy as well. THANK YOU .....David!! PS.. NOT done yet... more to come. :.)
Hey guys this is an
Review by Rudy F. on 15 May 2017
Hey guys this is an awesome buy if u are looking for a huge difference in hp or torque this is not for you the intercooler will give you some power gain but not enough to wow you just a heads up look into the uncle chip for that but the main reason I bought this is to help the reliability of my engine hot air isn't good for any engine and the scorching hot air the turbo produces needs to be cooled down as quickly as possible colder air equals less stress in my opinion and more power gain that's the main reason why I bought this and this product works exactly as it should now for the installation part it does take time only because the aftermarket intercooler is bigger in dimensions it makes it a very exact fit you will think this isn't going to work at a certain point but with a lot of playing with it , brute strength and a lot of scratches on your hands you'll get it don't get discouraged it will fit and it'll be worth it Wagner is a reputable company they know how to make quality parts hope this helps someone ✌🏼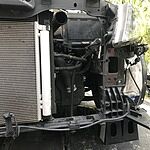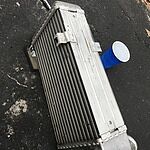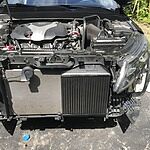 Thank you for your business with us and for taking some pics as well to show others. One thing I did want to mention, is that the intercooler does in fact make 11.5 hp on a stock Optima without any tune at all. Granted that it's not a huge difference as you mentioned, but just wanted to point that out for others who may be reading the review.

Thanks again.

K5 Optima Store
Noticeable upgrade in acceleration
Review by Peter H. on 18 Jan 2017
I purchased this product and had it installed by a dealership and they had no issues doing so since it fits perfectly into the existing intercooler location. I asked them and they said it was a smooth install and everything lined up perfectly. After getting the car back I played with it a little while and definitely noticed some increased pull when I'm accelerating. Everything came shipped quickly and the packaging was excellent. Thanks David for answering all my questions and the great customer service!
Q: hey how's it going? I was wondering would this void my cars warranty, and living in California would I have any issues with smog as well?
A: Hi Isaac,
Thanks for reaching out to us here regarding the products we sell.
No sir, this is a direct bolt on part, so since nothing needs to be modified on the vehicle, it would not mess with the factory warranty at all.
You can actually read some more information about your factory warranty, and how adding aftermarket modifications, may or may not affect your warranty, on our website here:
(Factory Warranty)
Also, this intercooler has nothing to do with emissions, so it would play no role in smog whatsoever. It would NOT negatively affect smogging of the vehicle at all.
Please let me know if you have any other questions before ordering.
Thanks,
K5 Optima Store
Q: Will this fit a 2012 YF Sonata?
A: Hello,

No it will not fit the Sonata. Vehicle applications are listed here on the description page.

Thank you,

K5 Optima Store