5.0 star rating
5.0
20 Reviews
Extremely satisfied with the product
Review by Ninos K. on 1 May 2019
review stating Extremely satisfied with the product
Extremely satisfied with the product and I hope it continues like that with no issues.
Thank you 😊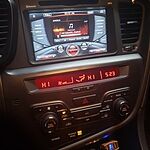 I love it
Review by Jovani B. on 14 Dec 2018
review stating I love it
I love it
The system is great! Had
Review by Dave C. on 8 Feb 2018
review stating The system is great! Had
The system is great! Had some technical difficulties that required working with UNAVI Support. They sent the wrong harness initially but after phone calls, and email pictures, they over-nighted a correct harness and all is good. Both K5 Optima and UNAVI were great to work with before and after the purchase.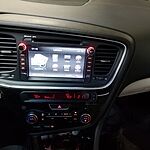 Does what it says, self
Review by Lewis C. on 22 Jan 2018
review stating Does what it says, self
Does what it says, self installed and wasn't too difficult. The instruction weren't exactly accurate for my vehicle, but not rocket science. Would definitely recommend the product and the store.
Great system! Totally Worth the
Review by Wesley P. on 8 Dec 2017
review stating Great system! Totally Worth the
Great system! Totally Worth the price.
The best addition to any optima
Review by Mario on 14 Aug 2017
review stating The best addition to any optima
If you are looking to change the look of your optima look no further than this product. It is the best thing I ever bought for my car and of course the most useful. The installation was easy and the instructions were clear on what to do. David was very helpful with everything even keeping me up to date on the status of the order after hours. The customer service here is the best I have ever experienced and the Unavi adds a. Luxury to the car it's also a plus that the unavi looks OEM everyone I showed doesn't believe that it didn't come like this from factory .
All in all great product
I purchased the UNAVI X5
Review by William C. on 27 Jul 2017
review stating I purchased the UNAVI X5
I purchased the UNAVI X5 for my 2015 Kia Optima SX Turbo and I am very happy with it. With that said, it is NOT an easy install, but Pedro with UNAVI customer service was great. Had a few hiccups, but everything is working great. The only negative thing about the system is the voice for the navigation does not come over the car speakers, but a small speaker that is connected to the UNAVI system. Take you time with the install and communicate with UNAVI customer service and you will do fine with the installation.
It is a great product.
Review by Shaun B. on 3 Oct 2016
review stating It is a great product.
It is a great product. It fits perfect in my 2013 kia optima and installation was easy .
Unavi X5
Review by Alvin P. on 22 Jul 2016
review stating Unavi X5
I have owned this unit for 2 years now, so it is only fit if I leave a long term review of how this unit has held up for me.

This has been the best unit that utilizes the factory radio that I have ever owned. Everything works without any modifications where you need extra wiring and modules to get the steering wheel controls to work. I get updates to update my maps when there is an update available and the navigation is spot on. Boots up with no issues as of yet and I get so many compliments of how "factory" it looks for an aftermarket head unit. I have aftermarket speakers with an amp and a subwoofer installed with the Unavi with no issues whatsoever. If you are looking for the best factory option to replace your dull factory head unit, I highly recommend the Unavi X5!
UNAVI X5
Review by David D. on 7 May 2016
review stating UNAVI X5
I am so glad I found K5 Optima store. I was so close to pulling the trigger on a $400-500 din that would lose full functionality of the OEM features of the car to get GPS navigation. I am a firm believer you get what you pay for and this system was 100% worth the cost. I probably could have but did not do install left that to a trusted installer I have used for years he was very impressed 0% problems.

Pros= All OEM features work: Voice recognition, Series XM. Now have GPS navigation, back up camera, Video play via USB and an 8" high-resolution LCD.

Cons= Nothing....

Love this system!!!

Thank you David.
Thank you for this awesome review David!! Glad to hear you are enjoying the unit!

K5 Optima Store
Q: I see that the UVO and non UVO depends on the system purchased with the car. Well, I have a non UVO because I do not have a backup camera. However, would I be able to install a back up camera with a UVO? Or is that a completely separate step. Also, I have a 2015 Kia optimia lx, would everything I need be included for installation?
A: Hello Sab,

Yes, the backup camera can be added to the Non-UVO model, this is not an issue at all.

Yes, that is correct, the product will include everything you need to have it installed on your vehicle.

Thanks,

K5 Optima Store
Q: Will this unit play DVDs as well? or is it touch screen/NAV only?
A: Hello again Robert,

No, it does not play DVD's. DVD technology is a thing of the past. This unit can take up to a 200 gig thumb drive or hard drive to store movies on so you can select them right from the touch screen and you don't have to mess around with discs to change.

I had this unit installed in my older Kia and can tell you that selecting from over 30 movies right from the touch screen is much easier and much more convenient.

Thanks,

K5 Optima Store
Q: I have an optima Sx turbo. Will this fit my car as well. I have no idea about UVO or non UVO.
A: Hello Rob,

This will fit the Optima SX Turbo no problem, as long as you don't have the factory navigation now. If you have a backup camera from factory and infinity speakers, you have the UVO model. If you do not have those than you have the non UVO model.

Thanks,

K5 Optima Store
Q: does this system come with the trim-ware since the UVO in my car is smaller screen and cut out , also is there any other adapters or add on required for this to go into my 2013 Hybrid Optima. Thank you in advance
T Porter
A: Hello there,

Yes this system comes with everything needed for installation onto your vehicle, including the bezels to install the unit.

No there is nothing else needed for the installation other than what comes with the UNAVI package.

Thank you.

K5 Optima Store
Q: On the UNAV unit what is the difference between a UVO and Non UVO...what does the UVO stand for?
A: Hello Dwight,

The UVO & non UVO are the type of stereo package your vehicle came with from the factory. Base models would have non UVO and the upgraded models or packages would include UVO. The UVO Optima models include a backup camera and upgraded speakers as well. When ordering the UNAVI from us, you would need to order the one made specifically for your vehicle.

We are running a $100 off special on the UNAVI units till the end of September.

Thank you,

K5 Optima Store